Treehouse Tales #50


Come Inside And Play.
Did you know that November is Picture Book Month? We have lots of favorites to share with you! The illustration above is from a book that's perfect for fall, "Baby Bear Counts One." It's written and illustrated by Treehouse's good friend author and illustrator Ashley Wolff. You can see Baby Bear, and Mama Bear, too, in our Walk in the Woods exhibit on the second level that is filled with Ashley's animal art.
To keep the fun going all month, we have invited some other animals to step out of the pages of their books every Saturday at Treehouse. They'll each make a special appearance on one Saturday at 11 a.m. in the morning and again at 3 p.m. in the afternoon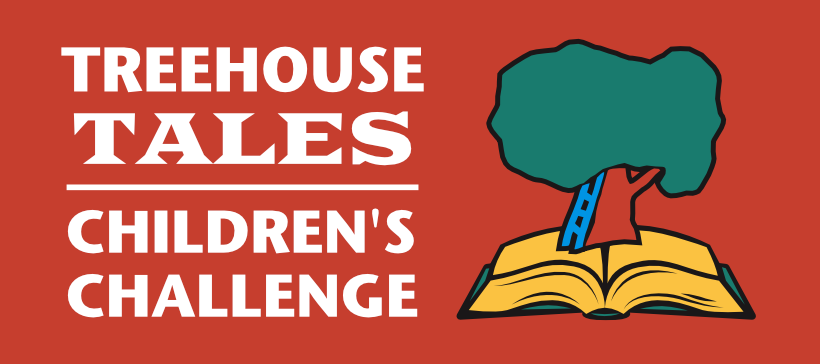 If you have a budding author at your house, you might want to encourage them to enter our Fall Children's Challenge contest. Children's book author April Jones Prince did an Author Talk with us in September. She's generously agreed to review the top five finalists and give writing suggestions and encouragement to each one. Then April will help Treehouse staff pick the top story and its author will receive a $100 gift card, a signed book by April, and a writing journal.
Children must be 7 to 12 years old to enter and their stories must be their own original work. Entries with the child's name, age, and phone number should
be emailed to us by Monday, November 8, 2021.
To make it easier for young writers to get started, April has given us two writing prompts. Choose your favorite, sharpen your pencil, and write away!
We can't wait to read your entries!
Children's Challenge Writing Prompts (Choose one.)
#1: You can't believe your eyes. The bookshelf—it's actually a door! It creaks open, revealing _____________. What happens next?
#2: You're at the nursery buying plants with your favorite adult when you spy a neon packet in the rack that says, "TREEHOUSE SEEDS. Grow your own hideaway before you can say 'rope ladder!'" Your eyes widen. "Well, what could go wrong?" your grownup asks. Grinning, you add the seeds to your purchases. What happens when you get home?
Speaking of April Jones Prince, in case you missed her awesomely informative and entertaining webinar, which was streamed on Saturday, September 18, you can now watch the whole thing on Treehouse's Youtube channel! Just click the image below to go watch it.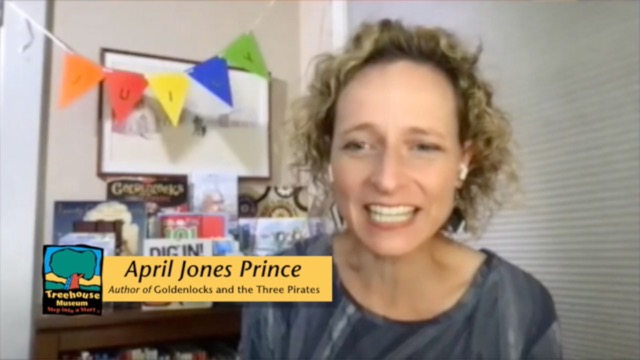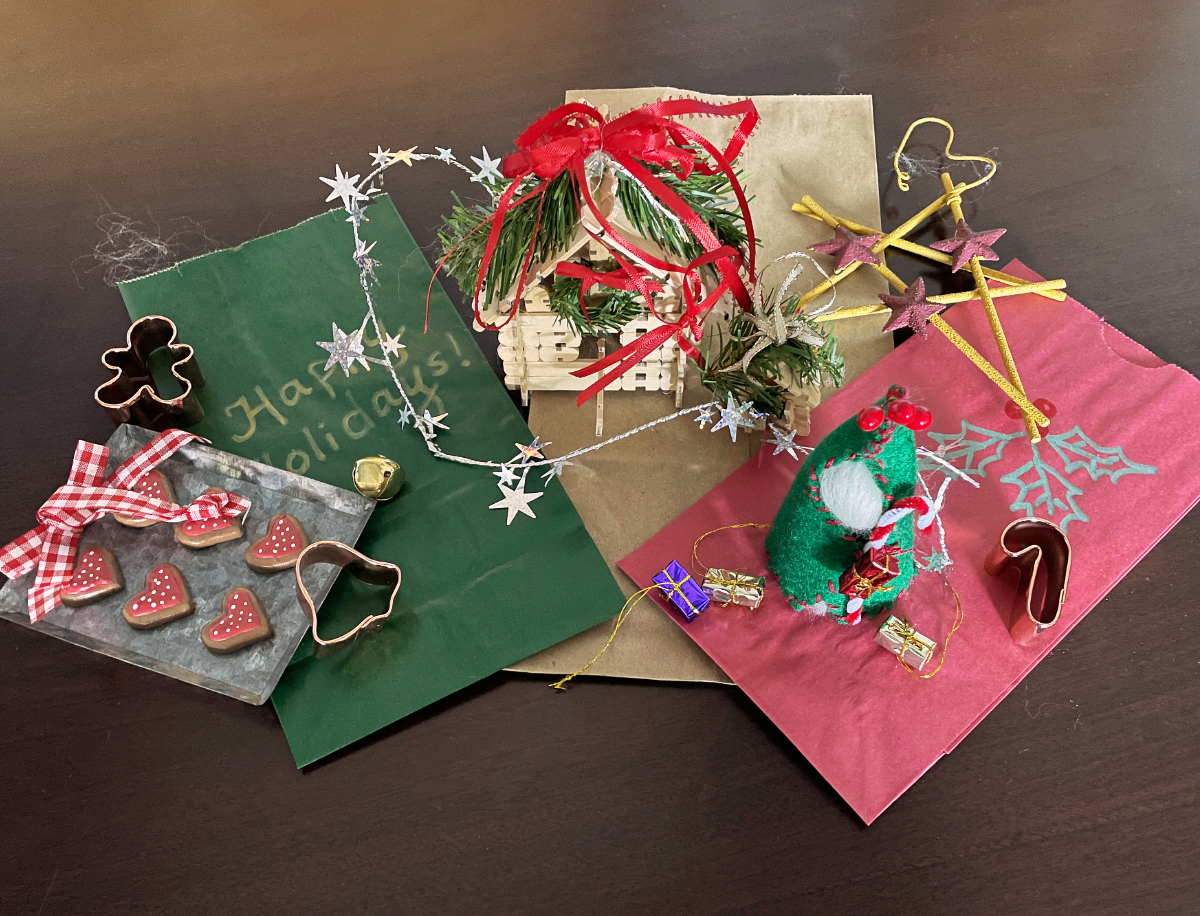 Get Crafty With Us for the Holidays
This fun class is designed for a parent or grandparent and a child to do together. We'll make three fun projects that require a little bit of hand stitching, gluing, and building, and so children need to be age 7 or older. The cost is $5 for members (both parents and children) and $10 for nonmembers and everyone needs a ticket. Space is very limited so don't delay.
Click here to visit the calendar and reserve your tickets!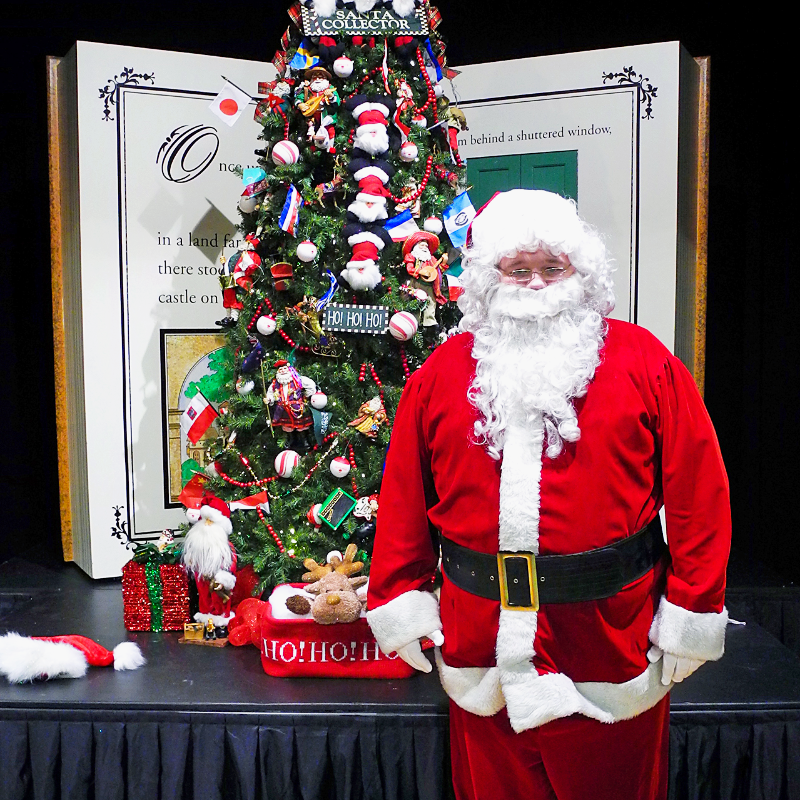 Don't Miss the First Ever Snow Ball!
You're invited to the Snow Ball at Treehouse. Choose either Friday, December 3 or Saturday, December 4 to attend from 6 to 8 p.m. Meet our Ice Princess and her Prince and dance to some holiday tunes with them. Play some winter games inside the Museum with our elves and meet a very special visitor all the way from the North Pole. Children will receive a holiday toy from the giant gift bag at the end of the evening.
The Snow Ball is a members only event. Tickets are free, but everyone attending – adults and children – needs a ticket. Don't delay, pick your day, and come to the Snow Ball!
Reserve Your Tickets for the Snow Ball
If you need help logging in to our website as a member, please let us know. We're happy to assist you and we look forward to seeing you at Treehouse.
Thanks for your support of the Treehouse mission to be the place where children and their adults Step into a Story.® See you soon in person at Treehouse!