Dragon Spotted at Treehouse!
This month is Dragon Month at Treehouse! As a member your family can participate in these programs at no cost or at a discounted member rate.
A New Dragon Lands in Days of Knights Exhibit
Check out the newest resident of Treehouse – our wonderful, friendly Dragon Bench in the Days of the Knights Exhibit Gallery. This dragon is a great place to perch to share a story as a family or snap a photo.
Your child can help us name the new dragon. Just send us an email with your suggestion and our panel of 3 judges will pick their favorite. The winner will receive a dragon basket with plush dragons, a dragon puppet, one of our favorite books about a dragon and a knight and other fun items.
Because we want to give a name to our new dragon quickly, the deadline for suggestions is Monday, February 14. Email them to treehouse@treehousemuseum.org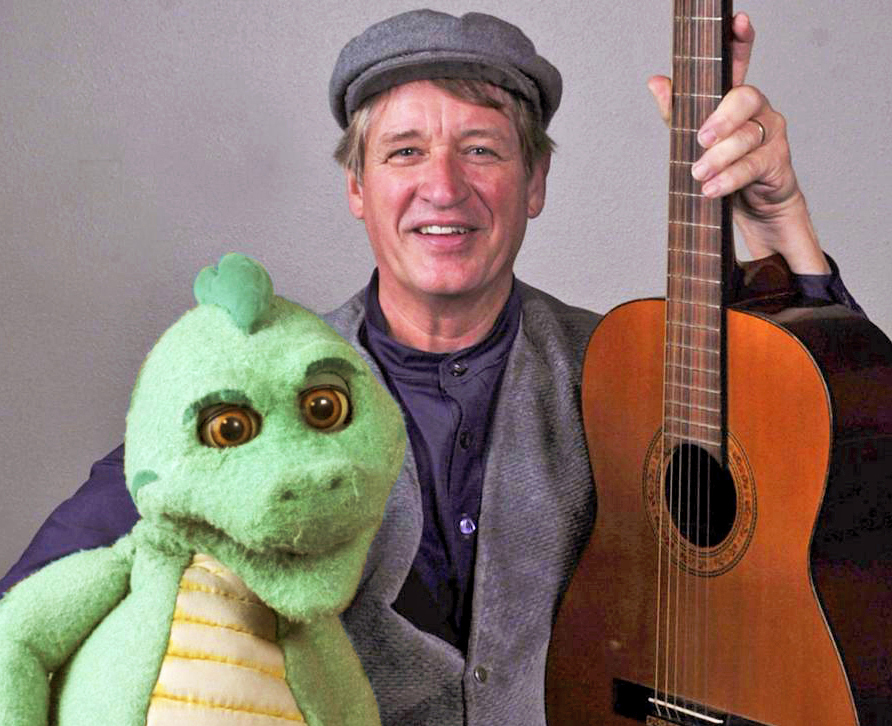 Dragon Puppet Shows Starring Randel McGee and Groark
Saturday, February 12
2 p.m.
To celebrate dragon month, we invited one of our all-time favorite puppeteers and storytellers, Randel McGee, to help us. Randel and his tame dragon, Groark, have enchanted children and families around the world with stories and songs. Randel will perform on Saturday, February 12 at 2 p.m. Tickets are free for members and visitors with admission but limited because of the size of our theater.
Reserve your Timed Admission Tickets
Monday, February 14
During On Track to Reading
For our preschoolers and parents, Randel is doing a special Valentine's Dragon Show on Monday, February 14 at On Track to Reading. Phyllis, Will, and Caden will be there to share the fun and a few favorite valentine songs. What a treat! Tickets are free with your admission to this event.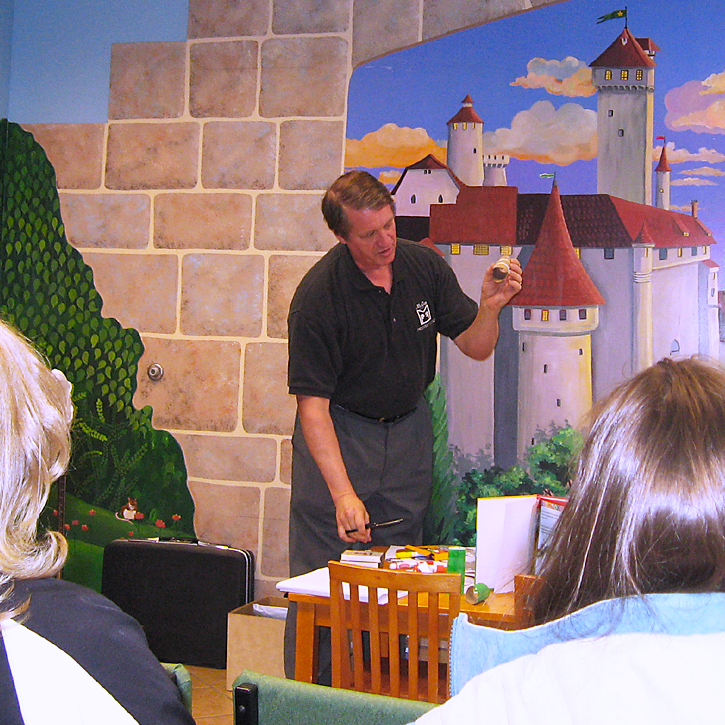 Make Your Own Dragon Workshop  for Families with Randel McGee
Saturday, February 12
10:30 a.m. to 12:30 p.m.
We're also teaming up with Randel to offer a family workshop, "How to Make Your Dragon," on Saturday morning, February 12 from 10:30 a.m. to 12:30 p.m. Cost of this workshop, which includes materials, is only $5 for members. The workshop is geared for children age 6 and up and their grownups. Again, there are limited seats in this amazing workshop so don't delay.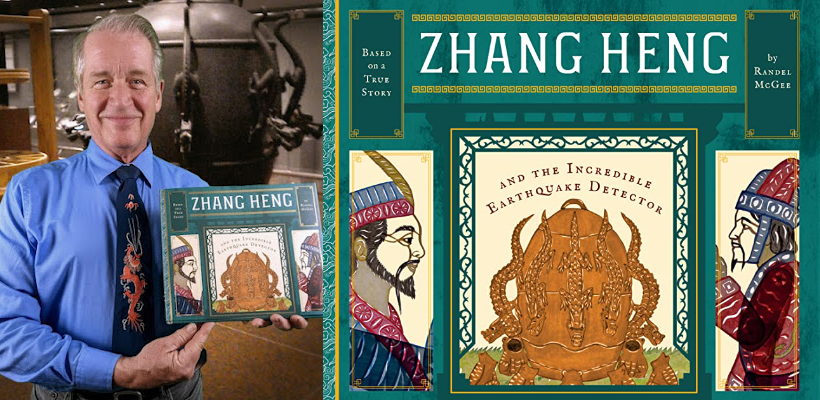 Book Signing with Randel McGee
Saturday, February 12
3 p.m.
Randel is not only an amazing puppeteer and ventriloquist, he is a paper artist, cutting paper into extraordinary art to illustrate fairy tales and his own original books. And, Randel has a new book out and you can purchase a copy of "Zhang Heng and the Incredible Earthquake Detector" for your family and have Randel sign it for you at 3 p.m. on Saturday, February 12.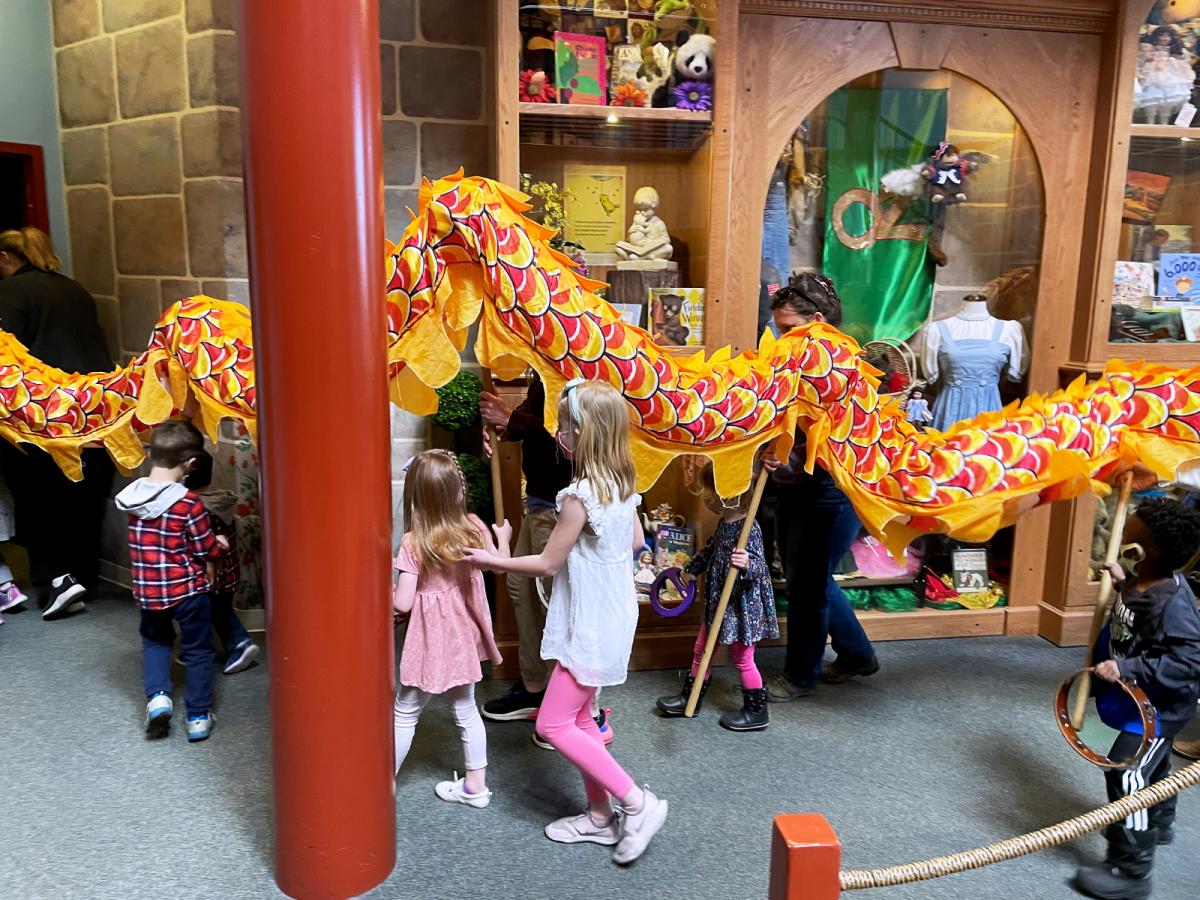 Happy Chinese New Year
Tuesday, February 1 through Monday, February 14, 2022
Join us for Chinese Dragon Dances for families to celebrate Chinese New Year all next week. Children and parents can join in the parade through the Museum, helping to carry the dragon or playing an instrument to celebrate the Lunar New Year. February 1 marked the start of this celebration for 2 billion people worldwide, which continues through February 14. 2022 is the Year of the Tiger. Find out what the symbol for the year you were born is in our Art Garden.
恭喜发财
Thanks for being members and supporters of the nonprofit Treehouse Children's Museum.
Watch for our a new version of our website that should make reserving tickets and finding out what's happening at Treehouse even easier.