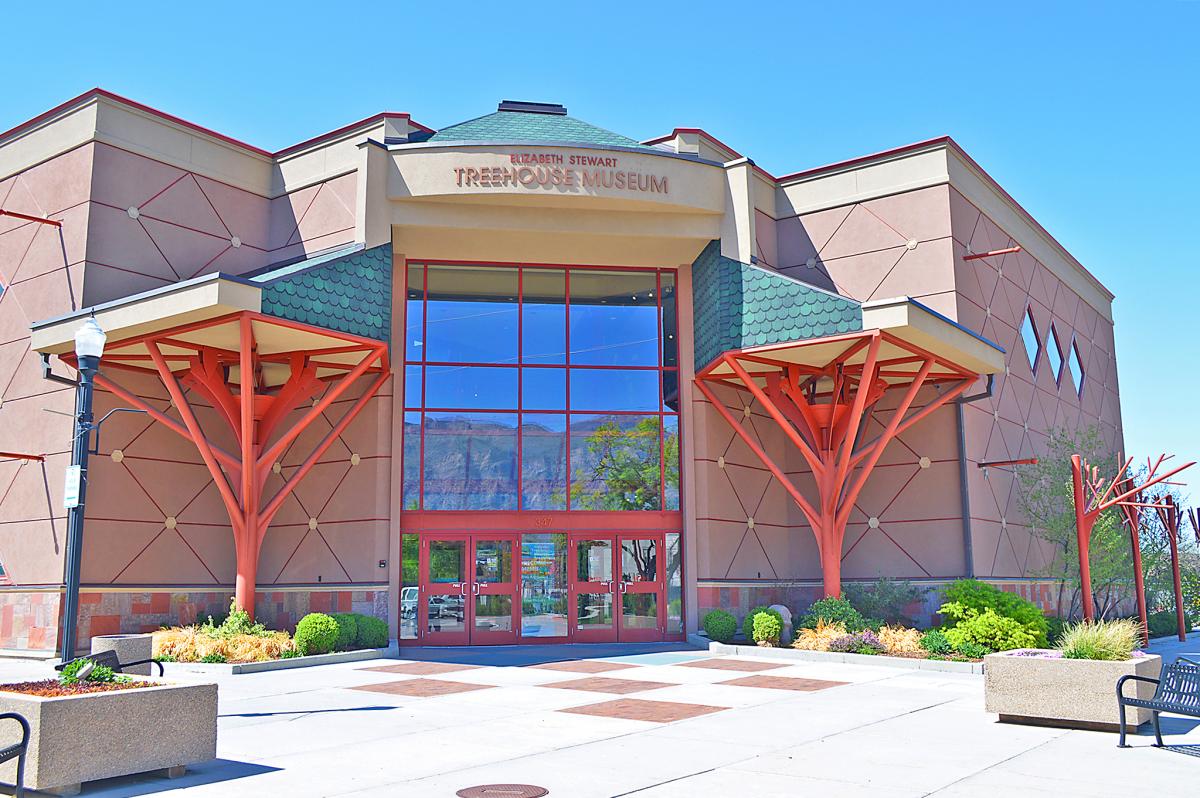 Driving to Treehouse
Treehouse Museum is located at 347 22nd Street in downtown Ogden, Utah — about 35 miles north of Salt Lake City. If traveling to Ogden on I-15 (north or south), we suggest taking the 21st Street Exit (exit 343) and traveling east to Washington Boulevard. Turn right (south), and go one block to 22nd Street. Turn right (west) on 22nd. You'll find Treehouse located halfway down the block on the right (south) side of the street on the corner of 22nd Street and Kiesel Avenue, and directly across 22nd Street from the Ogden LDS Temple.
Parking
Free, but limited time, street parking is available around the perimeter of the building. Visitors are advised to adhere to posted street parking regulations. Free parking is also available nearby in the Junction Parking Terrace (enter from 23rd Street and park at the far north end).
Walking to Treehouse from the FrontRunner Train Station
Treehouse is located just 3 blocks east and one block north of Ogden's Intermodal Transit Center and FrontRunner Station (at 23rd Street and Wall Ave.) If walking from the train station, cross Wall Avenue walking east on the north side of 23rd Street. Continue east crossing Lincoln Avenue and then Grant Avenue. Continue east past the Junction Parking Terrace. At the intersection of 23rd and Kiesel Avenue (near the MegaPlex Theater) turn north. The Treehouse entrance is on the northeast corner of our building at 22nd Street and Kiesel Avenue. A trolley bus runs through the Junction and lets people on and off directly across the street from Treehouse's entrance on Kiesel Avenue.