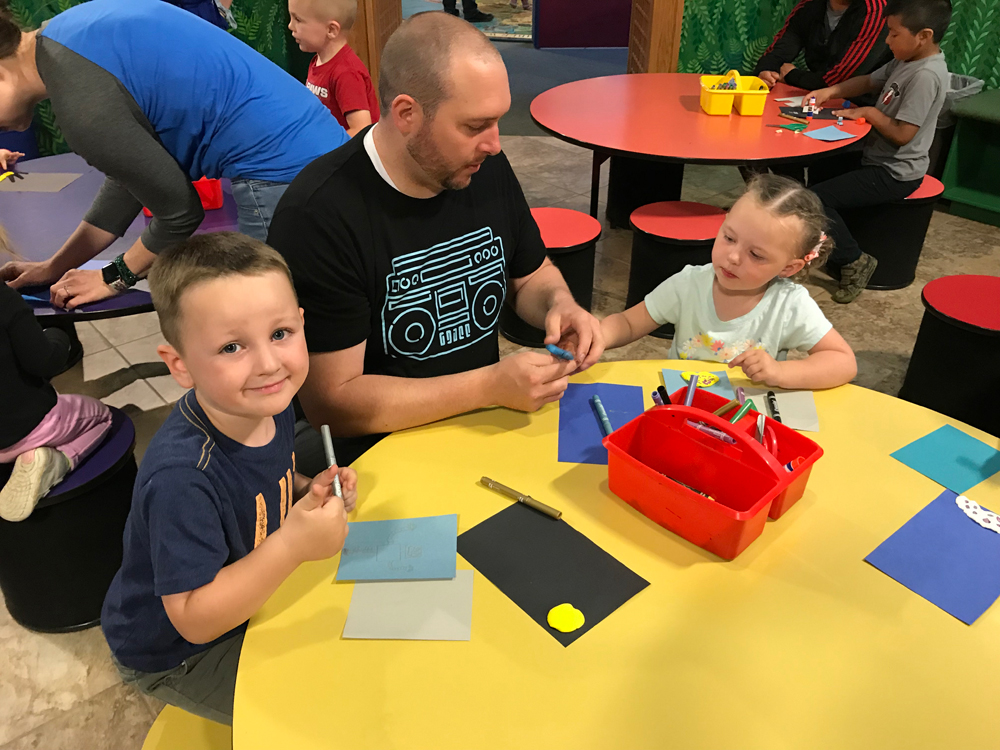 There's Always Something Growing On at Treehouse
Every day at our trained and energetic staff invite families to join us for our famous ParticiPlays® in our Simmons Storybook theater or storytelling session in one of exhibit galleries. Children from the audience have the opportunity to "step on stage," don a costume, and help retell favorite fairy and folk tales.
In our colorful Art Garden, creativity blooms with art activities based on children's book we love.  Every day is a new art adventure in the Garden.
These daily family programs are free with admission and membership.