Meet An Artist
This week on Treehouse Thursday, we want to reintroduce you to a favorite children's book illustrator and wood block print artist, Holly Berry, who visited Treehouse in 2009. Holly has delighted us with her fun and energetic art in more than 2 dozen books. We love The Impudent Rooster and How Mama Brought the Spring and Treehouse even has a wonderful original illustration from her western version of The Gingerbread Cowboy that was a generous gift from Holly when we opened our building on 22nd Street. Holly lives and works on a blueberry farm in Maine. Learn more about Holly by visiting her website at hollyberrydesign.com.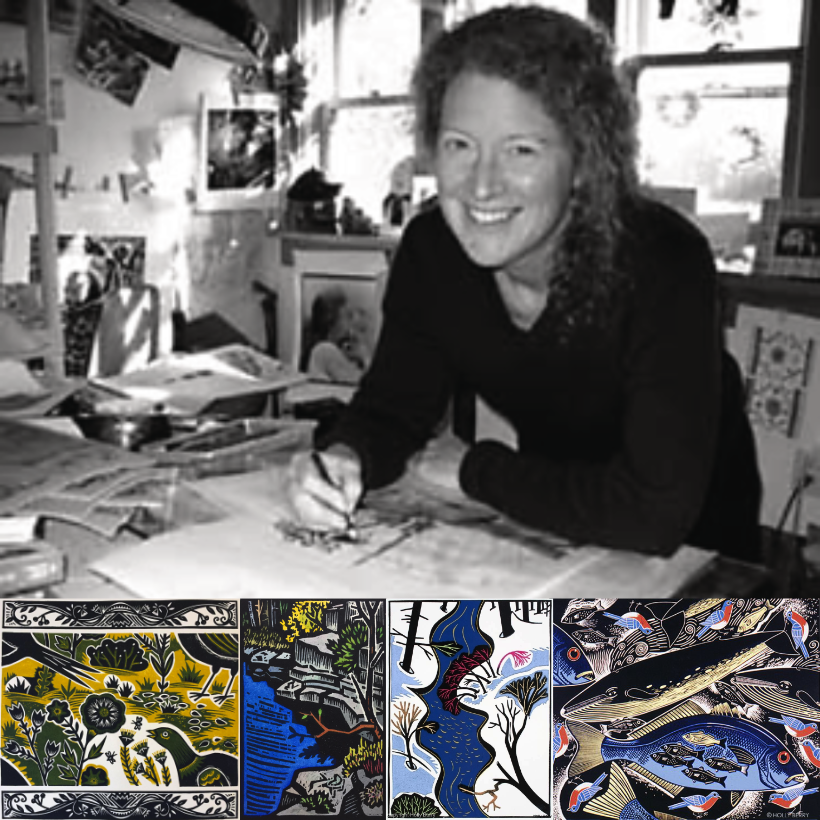 If you missed our features on Treehouse friends like puppeteer Randel McGee, illustrator/author Giles Laroche,  Treehouse Programs Coordinator Wes Whitby, author April Jones Prince,  author/illustrator Ashley Wolff, puppeteer/storyteller Marilyn Price, and illustrator Joan Paley, you can click here to go to the blog section of the Treehouse website.

Take April Prince's Treehouse Writing Challenge
Don't forget, there's still one more Treehouse Children's Challenge and it's deadline is on Saturday, May 16! We invite children and teens, ages of 7 and 14, to write a Fractured Fairy Tale! Pick a favorite fairy tale and retell it your way. April points out on her website that to "fracture" something means to break it and then change it so it's similar to the original fairy tale, but different. She's even made a worksheet to get you going!
Download April's Fractured Fairy Tale Organizer
When you've written your own version of a fairy tale, then send it to Treehouse. We'll send the finalists on to April who will read them and help choose the winners who will receive copies of some of April's books and other great Treehouse prizes. Just email us your story, plus your name, age, and phone number to treehouse@treehousemuseum.org. Please include the title of your fractured fairy tale.
Let's stay safe and well and keep reading, writing, drawing, and learning as we Step into a Story® together.