Meet A Puppeteer
Happy Treehouse Thursday! We're happy to share some more fun ideas to keep you playing and learning at home. This week we are highlighting our friend Marilyn Price, an amazing educator, storyteller, and puppeteer. Marilyn has visited Treehouse twice and each time she has brought ideas for "found puppets " and ideas that were unique to Treehouse and our mission. Marilyn is known around the nation for over 40 years of telling stories with puppets to audiences, stories that teach. Her puppets and her tales are witty and wise. Marilyn has been a resident puppeteer for the Chicago Public Library system and has worked for the Field Museum of Natural History. She has written books about puppets and stories. She has even starred on television with her signature character, Mrs. Goose. Check out her website at www.marilynprice.com.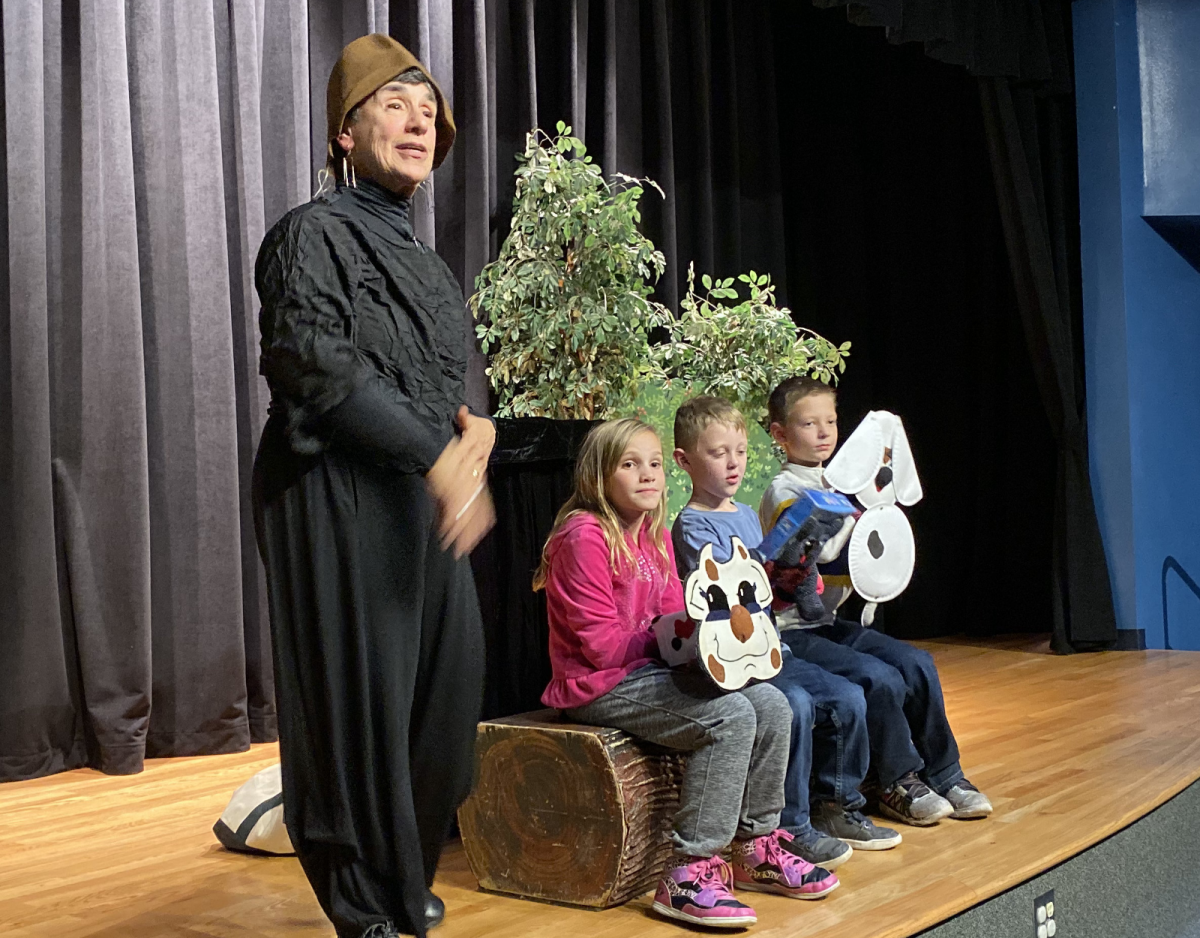 Take a Treehouse Challenge
The first of our deadlines is coming, so don't forget to be working on our three Treehouse Tales Children's Challenges. These contests are fun ways for you to interact with some of guest artists, who also help judge the winners. We've already seen some amazing dragons and lost cities and we've read some awesome fractured fairy tales.
The first Treehouse Children's Challenge is for children, ages 4 to 12, to enter a dragon or fairy tale puppet to be judged by author, illustrator, storyteller, and puppeteer Randel McGee. Create your own dragon or fairy tale character puppet out of materials you find around the house and can, with parent permission, recycle and use to make your own storytelling puppet. When completed, children should send a photo of it to Treehouse with their name, age, and mailing address by May 1, 2020. We'll send the top ten entries to Randel and Groark, who will select the top winner. That winner will receive a set of Randel's craft books, some great Treehouse items, and a $25 prize check.
The second Treehouse Children's Challenge is for children, ages 4 to 14, to create a "Lost City" collage. Families can work together on this Challenge, too. You could create an under the ocean city, a city covered by jungle, or anything you can imagine. When your city collage is complete, take a picture, and email it to us along with the participating child's name, age, and mailing address. Treehouse will share the entries with Giles and we'll select three to receive special prizes. The deadline for entering your collage photos is Friday, May 8, 2020.
The third Treehouse Children's Challenge is for children and teens, ages of 7 and 14, to write a Fractured Fairy Tale! Pick a favorite fairy tale and retell it your way. April points out on her website that to "fracture" something means to break it and then changing it so it's similar to the original fairy tale, but different. She's even made a worksheet to get you going!
Download April's Fractured Fairy Tale Organizer
When you've written your own version of a fairy tale, then send it to Treehouse. We'll send the finalists on to April who will read them and help choose the winners who will receive copies of some of April's books and other great Treehouse prizes. The deadline for this challenge is Friday, May 16. Just email us your story, plus your name, age, and phone number to treehouse@treehousemuseum.org. Please include the title of your fractured fairy tale.
Let's stay safe and well and keep reading, writing, drawing, and learning as we Step into a Story® together.