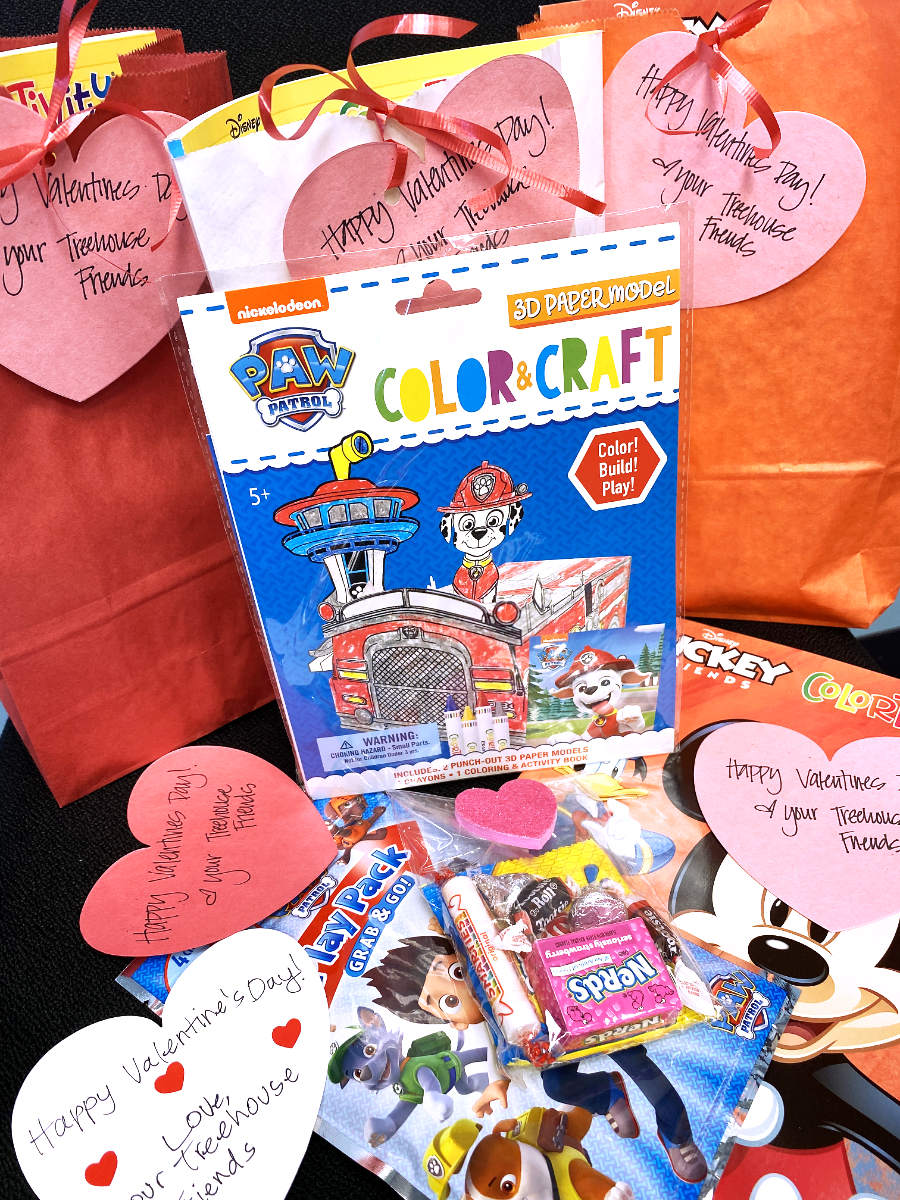 Happy Valentine's Day!
Hope you can drive by Treehouse tomorrow between 10:30 a.m. and noon to pick up your Treehouse Treat for Members. We have Disney coloring books and Paw Patrol Activity Books and a sweet treat, too, for each member child. Our staff and costumed storybook characters will be wearing masks and mittens and will bring the treat bags right to your car. Just pull up in front of Treehouse on the north side.
We can't wait to see you!
Treehouse Set to Reopen on June 2
And, speaking of seeing you, we have a tentative reopening date of Wednesday, June 2. Until then, while our community gets vaccinated for COVID, we'll be putting on a brand new roof to stop our unintentional water features. We're also going to replace damaged ceiling tiles and repair walls where the snow and rain came in. We're even using the time to replace the worn carpet on the main stairs. We'll reopen all shiny and clean at a time when we can resume some of the theater and arts programming that makes Treehouse unique and is the core of our mission as an educational resource. We don't have any other closures planned for 2021 and all the closure time will be added to your membership on June 1. More details will follow. Thanks for your patience and understanding during this pandemic.
From Treehouse to Your House
We have not one, but two great Treehouse videos for your family to watch. Maridee is in our Art Garden making Heart Art. Join her by clicking the image above to view the video on Youtube And Wes is showing you more of our new "mystery" science exhibit. See what it is and how it works by clicking the image below to be linked over to Youtube for the video on our channel!
And the Winning Member Family Is . . .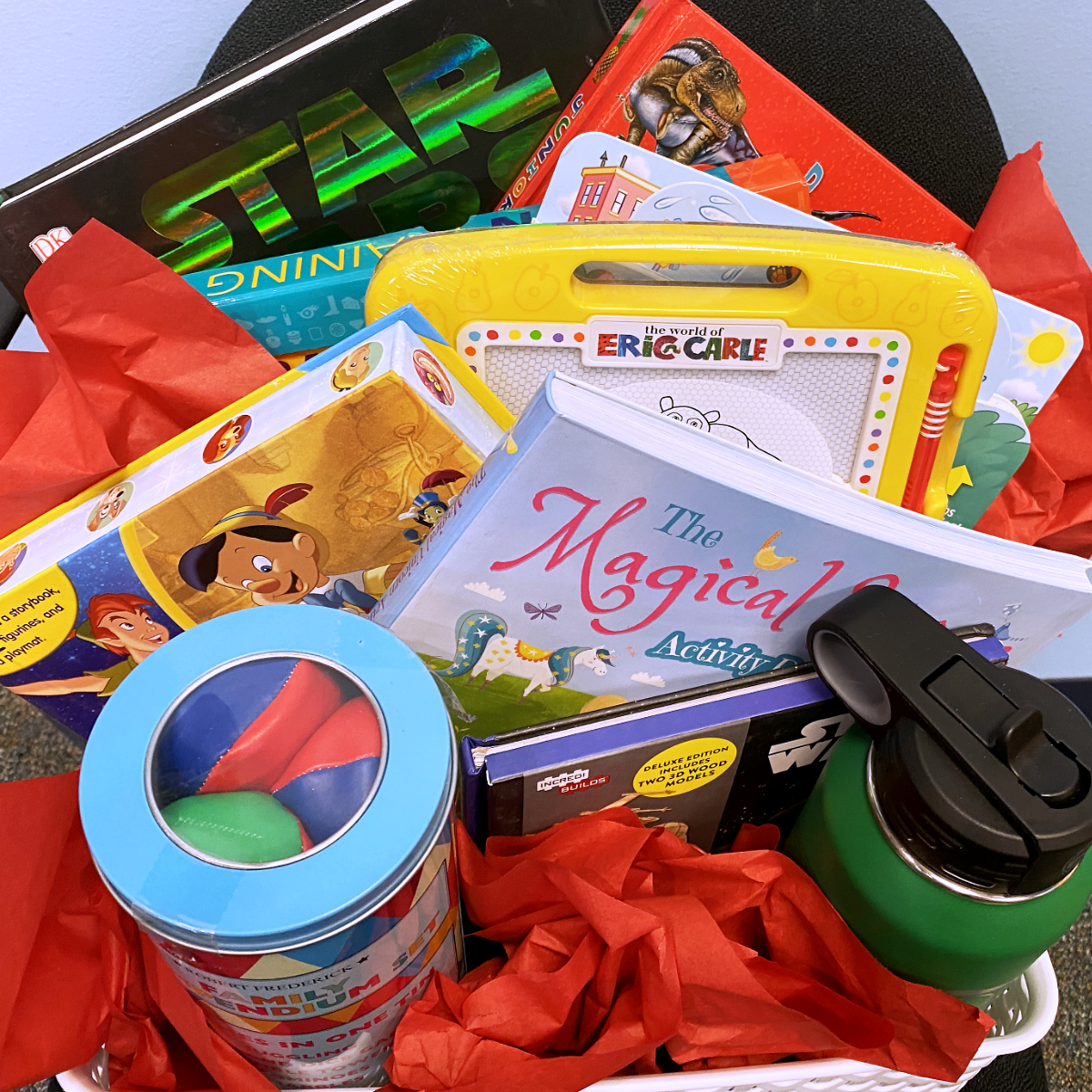 We randomly selected a member family to receive our weekly "Treehouse Read and Play" box of brand new children's books picked just for the children in this family, and a Treehouse water bottle, too. All these books were generously donated to Treehouse and we are so excited to share them each week with our members. Last week the Pack family was our winner and this week the winner is:
CHRISTINA OLSON AND FAMILY
To pick up your prize box, Christina, just call Treehouse at 801-394-9663 between 10 a.m. and 5 p.m. Monday through Friday and let us know when you'd like to pick it up.
Every week until we reopen a member family will be selected for a book box and the best part is that you're already entered because you are members of Treehouse.
From our hearts we say thank you for being patient and supportive during this crazy, challenging time. We truly appreciate the encouraging words from families who want Treehouse to be a safe, healthy, educational, and fun experience for our children!