We're Thankful!
We are thankful to be open and welcoming families to the Museum and we're grateful for your cooperation in reserving your tickets on line in advance of your visit and wearing masks during your time at Treehouse. We appreciate all the feedback on how being open is going.
You can reserve your Timed Admission Tickets by visting the SHOP section of the website. Don't forget to log in if you are members with the email you provided when you purchased your Membership, then visiting the Shop, or, even easier, using the Reserve Timed Admission option from the member landing page. Please contact us at treehouse@treehousemuseum.org or call us at 801-394-9663 if you have any questions.
Two New Videos Just In Time for Thanksgiving
We're thankful for the opportunity to share two new videos with you – one with our wonderful Music Lady Phyllis and one with a fun Thanksgiving season art project. Sing an action song about colors with Phyllis, while Gina helps you with the movements, and make a "thankful turkey" Art Garden project with Maridee. Both of these are part of our online On Track to Reading series of videos. Check out all the videos Wes and our team have been creating by visiting the official Treehouse Youtube Channel.
Be sure to like our videos and subscribe to the channel to be notified when we post more great content.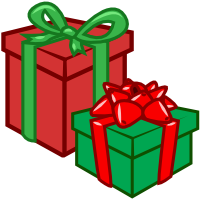 Don't forget that you can purchase gift memberships for friends and family at half price by going to our website. It's the perfect present that lasts for 13 months from the time the recipient redeems their code and activates the membership.
Click here to buy a gift membership.
You can help Treehouse provide sponsored memberships for families with children enrolled in Head Start programs or at Treehouse's neighborhood school, New Bridge Elementary. If you make a donation to Treehouse of $50 or more from now until December 31,  you can swing by Treehouse to claim a thank you gift of either a Treehouse Polar Camel Thermos or a brand new children's book. Just show your donation receipt at the Welcome Desk.
Click here to donate to Treehouse Museum.
Thank you again for being members of the nonprofit, nationally recognized Treehouse Museum. We are very grateful for your support and your belief in our mission to be the magical place where imaginations grow and families "Step into a Story."
Happy Thanksgiving!