It's Time to Get Ready For Kindergarten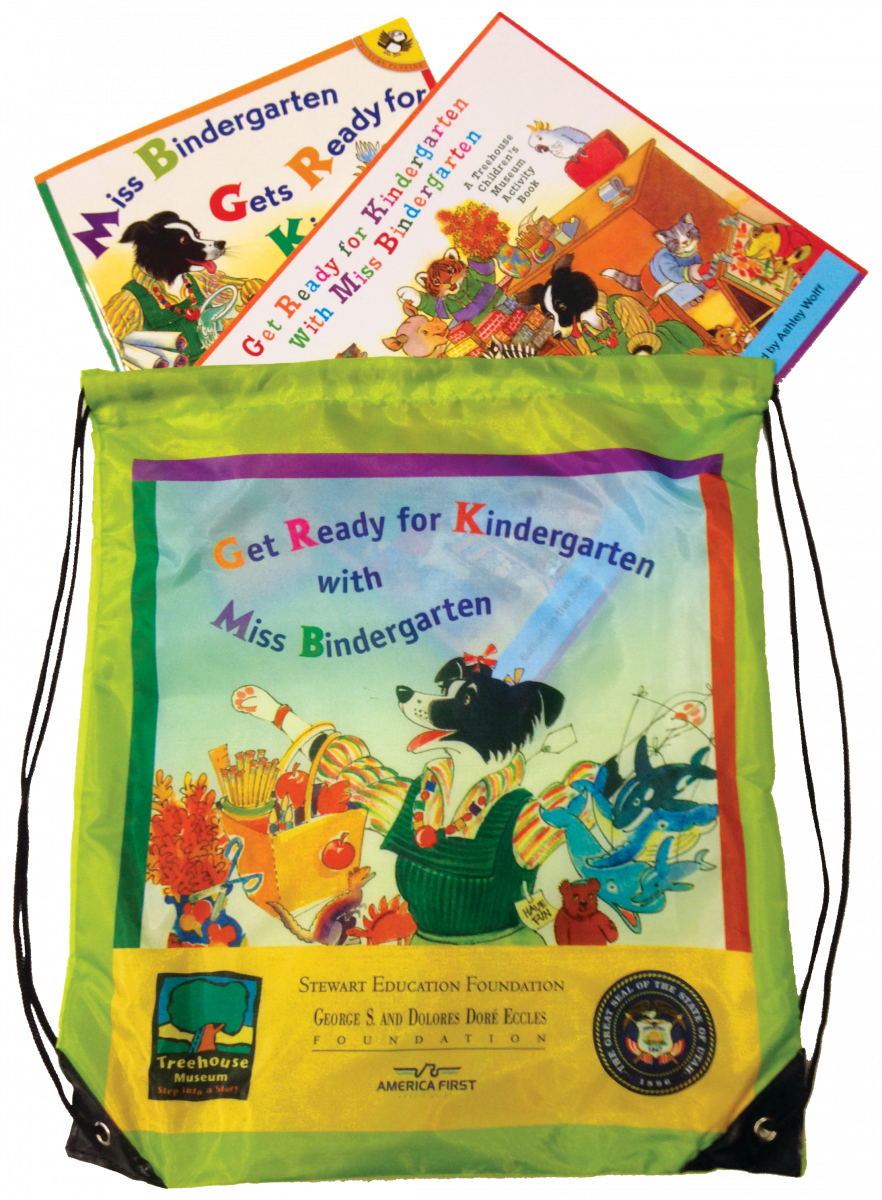 We've also been hard at work on creating new videos for your family with our talented Treehouse staff. This week we have another Miss Bindergarten video to share with you. If you have preschoolers you've got to watch this video about the alphabet and the sounds the letters make. Check it out on our YouTube channel.
If you have a child who is getting ready to start Kindergarten this fall and you have been working on the Treehouse "Get Ready for Kindergarten with Miss Bindergarten Activity Book," then you will want to know about the Ready for Kindergarten Kits we're handing out for free curbside on Saturday, August 1 between 10 a.m. and noon. The kits have a green "I'm Ready for Kindergarten" shirt to wear on the first day of school, the materials to make a special windsock to hang by your front door on the first day, and a book. Treehouse staff and volunteers wearing masks and gloves will bring the kits right to your car.
And, while we're thinking about Kindergarten, you can download a colorable paper puppet page featuring the art of Ashley Wolff, the illustrator of all the wonderful Miss Bindergarten books. Ashley is a great friend of Treehouse and has shared her art and the Miss Bindergarten character for free with Treehouse to support our school readiness effort.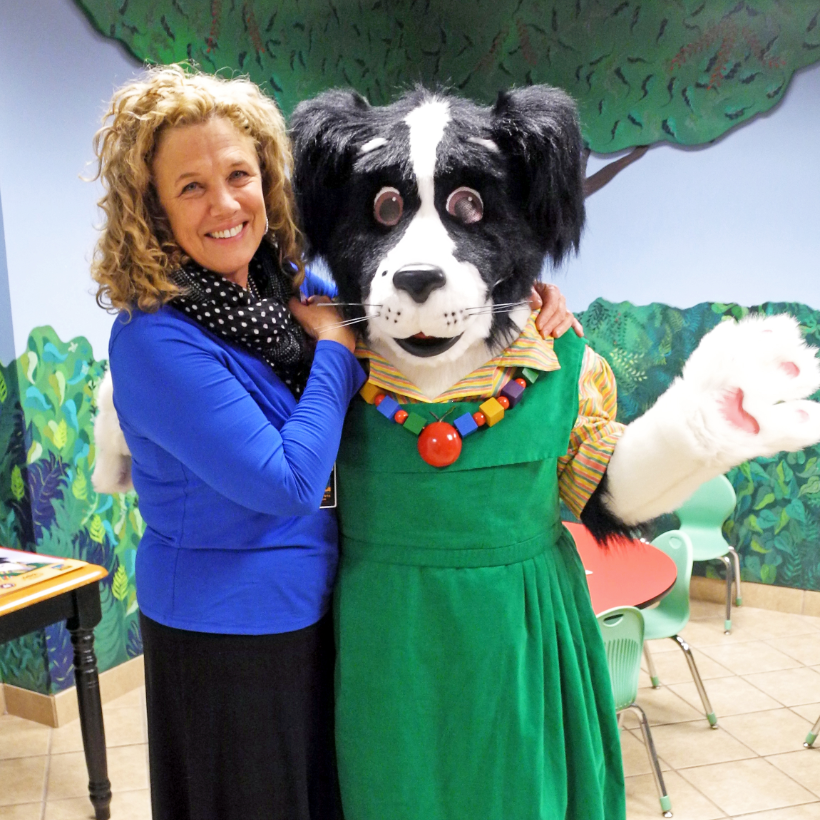 Download Ashley's Miss Bindergarten paper puppet
Meet Some of Treehouse's Creative Friends
For the past few weeks we've been posting about some of our wonderful Treehouse friends. On these pages you can read about children's book authors, educators, illustrators, and Treehouse staff members, including lots of downloadable coloring pages by our favorite artists. If you want to see these 15 special posts, you can click here to go to the blog section of the Treehouse website, or use the site's menu bar to navigate there.

Take Lynne's Treehouse Exhibit Design Challenge
Last week Treehouse Director, Lynne Goodwin, challenged children, ages 4 and up, who enjoy art and stories. The Challenge is for children to think about an exhibit they would like to see built at Treehouse and draw it. The exhibit should stick to the Treehouse mission of inviting children and their grownups to Step into a Story®. Children can use any medium they like – from crayons to markers to paint. Entries are due by July 15 and should be emailed to treehouse@treehousemuseum.org with the artist's name, age, and a sentence or two explaining their exhibit design and what visitors to the exhibit would be able to do and see. Five finalists will each receive a special art kit from Treehouse, will be featured at the Treehouse Virtual Gala on September 25, and receive a gift card for $100! So, start designing your dream Treehouse exhibit now!
Take care of each other and keep playing, reading, writing, and learning!