Meet An Author
We think this weekend is a good time to watch some movies together and so we are pleased to reintroduce you to one of our favorite young adult authors and the creator of the 90-Second Newbery Film Festival, James Kennedy. Best known for his hilarious, fantasty adventure novel, "The Order of Odd-fish," James has a wide range of interests besides writing, including film-making with young people. Nine years ago James started the 90-Seond Newbery Film Festival, an annual video contest for young filmmakers who create really short movies that tell the entire story of a Newbery Medal winning book. These movies are screened every year around the country, in New York, Chicago, Boston, San Antonio, Tacoma, and the metropolis of Ogden at Treehouse Museum! This year we'll be showing a virtual Red Carpet 90-Second screening on October 3 at 6 p.m. James will be online with us to answer questions and talk about the videos. (More details to come.) Until then, you can watch some of the best of the best from past festivals. We love "Bookie Woogie: Frog and Toad," "Charlotte's Web/Spider Man Mashup, "and "The Sign of the Beaver" (the Aaron and Elijah Zenz version) and many more! Check out all the movies at  90secondnewbery.com and visit James' website at http://jameskennedy.com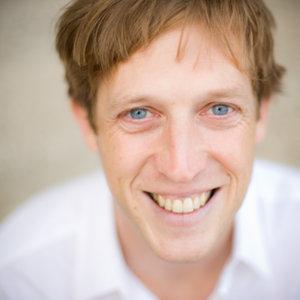 If you missed the other features on Treehouse friends, where you can read about children's book authors, educators, and illustrators, including lots of downloadable coloring pages by our favorite artists, you can click here to go to the blog section of the Treehouse website, or use the site's menu bar to navigate there.
Try Some Festive Crafts
On this Fourth of July weekend even if you are not going out, you can still make your own "fireworks in a jar" science experiment at home. It's easy and amazing and fun for the holiday. Just follow this link for instructions.
Haylee of our Art Garden staff has created a new video about making a lady bug art project at home. Check it out here! If you didn't make a patriotic lantern windsock with Haylee, it's not too late for the 4th. Get the instructions by clicking right here to go to Youtube.
You can also view all our Treehouse's Learn Together Youtube Channel offerings at this link for your family to sing or make along with us at home. Be sure to subscribe if you enjoy the content as we have more on the way!

Take Lynne Goodwin's Treehouse Exhibit Design Challenge
Last week Treehouse Director, Lynne Goodwin, challenged children, ages 4 and up, who enjoy art and stories, to think about an exhibit they would like to see built at Treehouse and draw it. The exhibit should stick to the Treehouse mission of inviting children and their grownups to Step into a Story®. Children can use any medium they like – from crayons to markers to paint. Entries are due by July 15 and should be emailed to treehouse@treehousemuseum.org with the artist's name, age, and a sentence or two explaining their exhibit design and what visitors to the exhibit would be able to do and see. Five finalists will each receive a special art kit from Treehouse, will be featured at the Treehouse Virtual Gala on September 25, and receive a gift card for $100! So, start designing your dream Treehouse exhibit now!
Until next Thursday, take care and keep learning together!