Meet A Puppeteer
This first week we're excited to share the work of award-winning storyteller, puppeteer, and artist, Randel McGee. Randel has been coming to Treehouse for more than two decades and performing in our theater with his dragon puppet Groark. He has authored a whole series of craft books for children that we love, and has a new children's book coming out next year.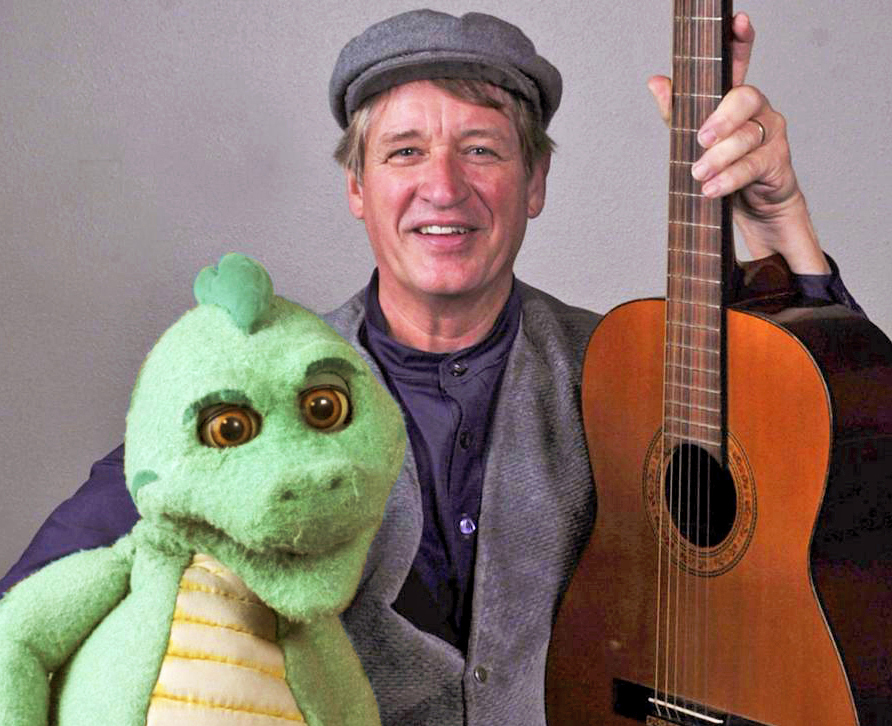 Download Randel McGee's Treehouse Bio & Coloring Page
Check out these links Randel shared with Treehouse:

Take Randel McGee's Treehouse Challenge
And, finally, here's our first Treehouse Thursday Children's Challenge! In partnership with Randel, we invite children ages 4 to 12, to create their own dragon or fairy tale character puppet out of materials you find around the house and can, with parent permission, recycle and use to make your own storytelling puppet. When completed, children should send a photo of it to treehouse@treehousemuseum.org with their name, age, and mailing address by May 1, 2020. We'll send the top ten entries to Randel and Groark, who will select the top winner. That winner will receive a set of Randel's craft books, some great Treehouse items, and a $25 prize check.