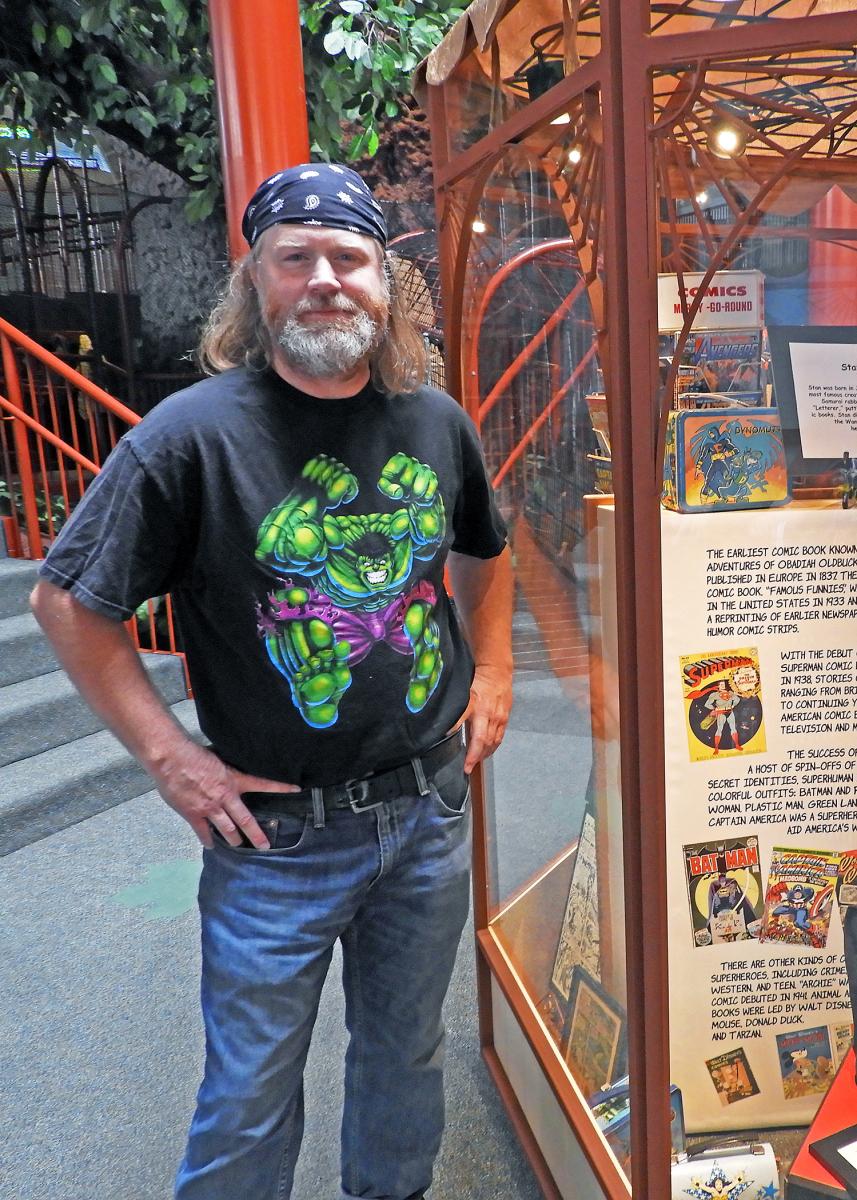 Right now at Treehouse we are hosting a display of vintage comics in our Gazebo on the main staircase landing. We have giant comic book pages, original comic book art, figures, lunch boxes, and other comic book based merchandise and even a great life-size Spider Man. Most of these items come from the collection of member dad Pat Murphy who generously loaned them to Treehouse to extend our "Be the Hero of Your Own Story" gallery. Comic books and graphic novels are great ways to get children reading.
Some people see comic books are "simplistic" and not "real books." But many good comics tell compelling stories in a very visual way. They meld words and illustrations together to encourage visual literacy. They are great for motivating reluctant readers to get involved with books, with characters they may know from movies or television shows. Comic books can be confidence-builders for young readers because they don't overwhelm the reader with lots of text. They provide visual clues and context to make it even easier to follow the story. Children can learn to identify emotions through the images in a comic. They can hone their skill of inferring information – figuring things out based on evidence and reasoning. Comic books can help readers acquire new vocabulary words through context clues, too. All good reasons to invite children to read age-appropriate comic books.
So where to start? Check out Toon Books.com for titles that are great for beginning readers. "Owy" is an award-winning set of books that are mostly wordless and sometimes use word balloons that contain pictures to make it even easier to figure out the story, which usually deal with friendship, loyalty, and nature. These are available in bookstores and on Amazon. For elementary ages, the "Tiny Titan" comic book series are fun. One of the trade paperback collections of "Tiny Titans" is even called "Welcome to Treehouse."  There are also great comic books that retell nursery rhymes and fairy tales retold by cartoonists. "Scooby-Doo Teams Up" is another fun comic to try. The "Uncle Scrooge" comics are classics that young readers (and their grownups) will enjoy. Collections of the adventures of Uncle Scrooge McDuck and his nephews are available in most libraries and on line.