Annual Treehouse Gala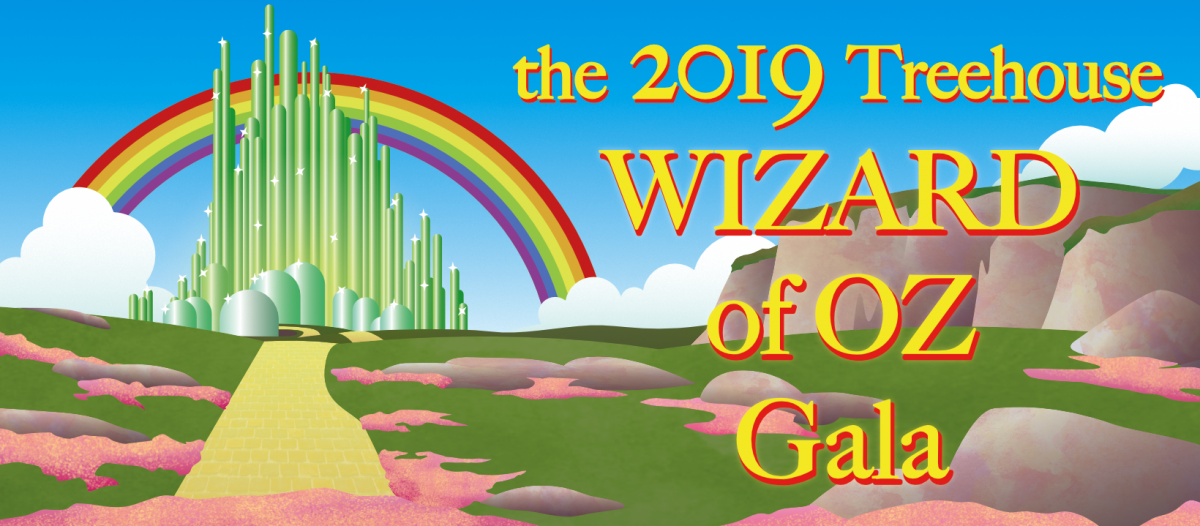 You are invited to follow the Yellow Brick Road and Step into Oz with us at the annual Treehouse Storybook Gala on Friday, September 13, 2019. Held at the downtown Eccles Conference Center, guests will journey over the rainbow, meeting Storybook characters along the way and supporting the educational programs and the expansion of the nonprofit Treehouse Children's Museum.
The evening begins at 6 p.m. with an auction preview, followed by a social hour from 6:30 to 7:30 p.m. The themed dinner and program begins at 7:30 p.m., with the live auction at 8:30 p.m. Silent auction bidding is by phone.
Tickets to the Treehouse Storybook Gala are $125 each and tables of 10 are $1,250. Two tables are available for a sponsorship gift of $2,250. Event sponsorships are available, too.
To reserve a ticket or become a table sponsor for the 2019 Gala, visit the event's website at treehouse.givesmart.com to purchase, or call Lynne at 801-528-4708. Tickets are limited, so reserve early.
Click here to download a sponsorship information form.
If you'd like to make an in-kind donation to the Treehouse Gala, all you need to do is download the donation form and bring it in with your item. We appreciate your support!
Click here to download the donation form.
We're also look for some talented, young artists and their art for this year's Gala depicting what they think lies over the rainbow or their version of any of the classic Wizard of Oz characters. Some of the art entered will be enlarged to help decorate the Gala on September 13 and some will be reproduced as thank you cards that guests at the Gala who purchase drawing envelopes. Four young artists will be selected as the Treehouse Wizard Artists and will each win $100 dollars and a medal for meritorious service to the Museum, plus tickets to attend the Gala as VIP guests with their parents.
Click here to download the 2019 Gala Art Contest flyer and entry form.
To enter, just fill out the information at the bottom of the PDF and then draw, color, or paint your Over the Rainbow scene or character. Artwork may be up to poster size and doesn't need to be matted or framed. 
Deadline for Entry is Monday, August 26, 2019. Entries can be turned in at the Welcome Desk at Treehouse Museum, 347 22nd Street, Ogden, UT 84401
Photos of the 2018 Step into Charlotte's Web Gala, which was "Some Fundraiser!"